Direct Store Delivery Route Accounting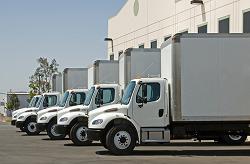 What Is DSD Route Accounting? Our Direct Store Delivery Route Accounting system is a computer solution comprised of one or more handheld computers running the DSD Route Accounting software and our Office Utilities software package installed on a computer at the main office. The delivery person uses the handheld computer to input sales, returns, cash receipts, expenses and inventory transactions at the customers site. At the end of the day, the collected information is transferred wirelessly to the office. From there it can be processed into the company accounting system thus avoiding time consuming and error prone manual input.
DSD Route Accounting is a full featured solution that is affordable enough for a single route owner/operator and powerful enough for a company that distributes over multiple states from multiple warehouses.
Benefits

Major benefits of our DSD Route Accounting System include:

COST EFFECTIVE

Affordable.
Quick investment payback.

REDUCES LABOR HOURS

Allows your drivers to add extra stops per day without adding additional work hours.
Time currently spent on paperwork can now be spent servicing your customer.

REDUCES ERRORS

Eliminates line item extension errors.
Eliminates pricing errors.
Eliminates office data entry errors.

PROVEN DURABILITY

Ruggedized hardware.
Splash, dust and dirt resistant.

EASY TO USE

Simple, straight forward and powerful entry screens.
Logical, function driven driver workflow.

STANDARD COMMUNICATIONS

Non proprietary, open architecture.

Features

Major features of our DSD Route Accounting System include:

FULL SALES AND RETURN CAPABILITIES
FULL INVOICE EDITING
SUPPORT FOR MULTIPLE PRODUCT TYPES
FLEXIBLE PRODUCT PRICING
MULTIPLE CUSTOM INVOICE FORMATS
FULL AND PART CASE INVENTORY CONTROL
BUILD TO LEVELS
SUPPORTS PRICE ALLOWANCES
DETAILED CASH RECEIPTS
CUSTOMER AND PRODUCT HISTORY
EXPENSE TRACKING
LOT TRACKING
DRIVER MESSAGES
UCS/DEX COMPATIBILITY
AND MUCH, MUCH MORE
Direct Store Delivery Route Configurations

All DSD Route Accounting Systems include:

Handheld Computer w/ license to operate DSD Route Accounting Software.
Recharging/Communications cradle.
4 inch Bluetooth thermal printer.
Android Handheld Devices
The Android version of DSD Route Accounting is compatible with most Android Smartphones and Tablets. For barcode scanning with these consumer grade devices, the camera would be used. For companies looking for commerical grade, rugged devices with built-in scanners for reading barcodes, we suggest the following devices.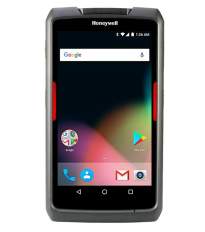 Honeywell EDA70 - Tablet:
Honeywell Mobility EDA70
Size 8.4 x 4.6 x .83 inches
Qualcomm Quad-core 1.2GHz processor
Android 7.1 operating system
16GB Flash / 2GB RAM
7 in. 720x1280 HD Gorilla Glass Touch Screen
Withstands Multiple 4ft drops to concrete
Integrated Imager/Scanner
Rechargeable Lithium Ion battery
Integrated Bluetooth and 802.11b wireless radios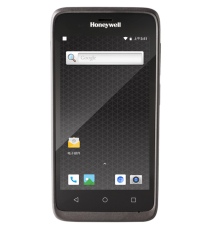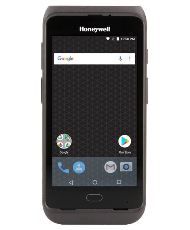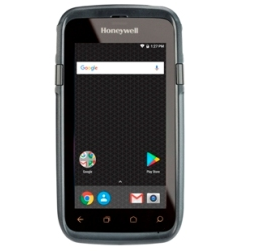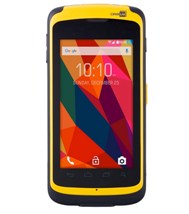 CipherLab RS50 - PDA:

CipherLab RS50
Size 6 x 3 x 1 inches
Octa-core A53 2.0 GHz processor
Android 6.0 operating system
16GB Flash / 2GB RAM
4.7 in. 720x1280 HD Touch Screen
Withstands Multiple 6ft drops to concrete
Integrated Scanner/Imager
Rechargeable Lithium Ion battery
Integrated Bluetooth and 802.11b/g/n wireless radios
Windows Mobile Handheld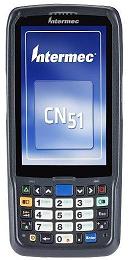 Honeywell CN51:
Honeywell Mobility CN51
Texas Instruments 1.5GHz processor
Microsoft Windows Mobile 6.5 operating system
1gb RAM, 16gb Flash memory
480x800p WVGA Color TFT LCD display screen
Withstands multiple 5ft drops to concrete
Integrated Imager/Scanner
Rechargeable Lithium Ion battery
Bluetooth and 802.11b wireless radios